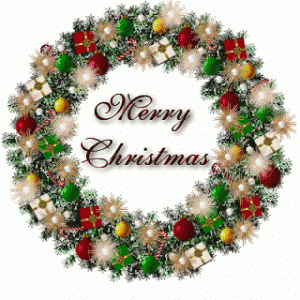 Dear Relatives and Friends,
Another year is almost over and the Festive Season once again is upon us….I trust that you have had a good year.
Birthday lunches and the re-opening of the Bexley Swimming Pool on January 25 were highlights in January.  St George Girls swimming carnivals were held at Bexley Pool for many years, so it was wonderful to see a brand new swimming pool, which includes a heated pool.
Matters Moorefield again took up considerable time this year …….
In late January, 103 year old Edgar Britt passed away. Edgar had ridden at Moorefield as a 14 year old and had an illustrious riding career. Jack Purtell, who is featured on my book cover, died in early March, aged 93. In mid -November 2016, Jack received a copy of my book.
At the end of January, my Moorefield book was catalogued in the National Library, Canberra. On February 22, my book was given to the State Library and the Royal Australian Historical Society in Macquarie Street, Sydney. My book was entered into the National Trust Heritage Awards, Publications Category. I attended the Awards luncheon on April 28 at Doltone House in Pyrmont with a friend, Jeanette.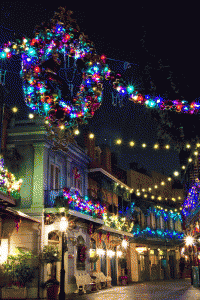 On August 23, I received an email to inform me that my Moorefield book was catalogued in the Cox Library, London. This Library holds the world's biggest collection of horse racing books.
I have completed a number of Moorefield Racecourse talks and presentations during the year: February 9  Moorefield Girls High School Assembly, February 9 Kogarah Historical Society, March 2 Botany Historic Trust, March 18  St George Historical Society May 15 Hurstville Rotary Club,  October 28 Marrickville Heritage Society,   November 2 Bethlehem Nursing Home in Kogarah, and November 27 Kingsgrove Probus Club.
I have done a number of radio interviews on community radio and one on ABC Radio during the year. My topics have included  Moorefield , my bottle story, the F6 Freeway and Lizzie.  Ian McNamarra (Macca) from ABC Radio interviewed me on July 20. The edited interview went to air across Australia on Sunday morning ,July 30 at 6.22am. I have heard from a number of people, who heard my radio interview at this untimely hour of the morning.
On October 7, I attended the Ron Rathbone Local History Awards at Bayside Council. I entered the remainder of my Moorefield research to the award. This was my 3rd entry to the awards since their inauguration in 2006.
I interviewed 90 year Harold Green on November 8 in his Bexley Nursing Home. His father–in- law had been Ossie Imber, the Turf Editor for the Mirror newspaper, so he got to meet the racing personalities of the time. He told me of the time, possibly in 1945, when   he was 18 years of age, he rode a horse across the Sydney Harbour Bridge . He was on his way to the Walter Butler Riding School in Pymble. Harold knew George Hanna, who was a well-known Moorefield horse trainer.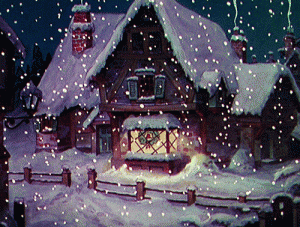 I also located, in September, Neville Austen, a former Moorefield jockey from the 1945 time period, who lives in Grafton. Leesha capably updated my Facebook site Moorefield Racecourse Kogarah. A very special thanks to her for her on going hard work.
Visits with Lillian to the Guild Theatre, Rockdale on March 5 and November 5 were both enjoyable. Cultural activities were somewhat limited this year.
On March 24 –April 3, a friend and I flew Qantas to Perth. The purpose of my trip to Perth and Albany in Western Australia was to use up my Frequent Flyer points, along with a 5 year reunion with Mark in Albany. Mark had taken me out to sea on April 19 2012, enabling me to throw my bottle overboard into the Southern Ocean. His elderly father calls me "Bottle Anne".
In Perth, I stayed with my school friend, Anne and caught up with my cousin, Rosanne.  My friend had been a radio announcer in Northam, so it was a chance to have a look at the town today. A trip down memory lane.
I enjoyed, on March 31, visiting Bremer Bay to see where my bottle had washed  onto  the beach in late May 2012. The scenery is stunning in this area, which faces the mighty Southern Ocean. A great ten days in the West.
May 26- June 3 Lillian and I flew Qantas  to Coffs Harbour.  We had a great week visiting the tourist sites in the area. Belligen was our favourite place to visit. A great week in Coffs Harbour.
On June 19, I fell heavily on my kitchen tiles fracturing L1 in my lower back . My neurosurgeon was none too impressed at my stupidity in trying to get something from the top of a kitchen cupboard. I had to wear a body brace for months, and revisit my neurosurgeon after the necessary x- rays.
I had to miss, on July 15, my favourite English football team Arsenal, who were here to play in Sydney. Fortunately it was televised, and a friend, Peter was grateful for my ticket.  I first watched Arsenal play in late November 1974 at Highbury, London, so have been a fan of the mighty Gunners for a long time.
I attended the St Georgians luncheon on August 12 and sat with the 1980  girls. I was invited to attend Moorefield Girls 60th Anniversary School Assembly on September 14. An ex- St Georgian, Natalie Hale is the current Principal at Moorefield Girls High School.
I dropped a heavy piece of timber on my toe on August 24 resulting in a fracture .Open toed shoes for many weeks …. Clearly a year of being accident prone!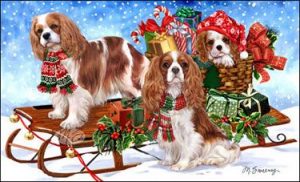 Race days were not frequent unfortunately as a result of my two accidents. On January 21, Tricia and I caught up with Graham at Randwick; on June 17 Lillian and I caught up with Graham at Rosehill for a thankyou luncheon.   On Melbourne Cup day, Lillian and I were joined by a friend Karen, and two of her friends at a Melbourne Cup luncheon.
I have kept up my winning form in the Spring Carnival. I backed 2nd in The Everest on October 14, Vega Magic ; Caulfield Cup on October 21 I backed  3rd place getter, Johannes Vermeer ;  Cox Plate on October 28–Winx won at very short odds, so no bet;  Victorian Derby on November 4 I backed second place getter, Sully , and on November 7 's Melbourne Cup , I backed the second place getter, Johannes Vermeer.
Council elections for the newly amalgamated local Councils were held on September 9, with the Mayoral election on September 27 for Bayside Council.
Lunches and coffees with friends throughout the year; Dr Gary Darby's book launch on September 19 in Hurstville Museum, a few movies ,visits from interstate friends , and a return to the swimming pool all kept me busy.
On July 2, a neighbour and I organised a meeting of local residents to discuss the leaked articles in mid- June in the Sydney Morning Herald .These articles were in relation to the F6 Freeway route, ventilation stacks and other associated issues.
A Resident Committee of three was formed to assist the residents on the Estate in respect of the F6 freeway.  Stage One will be built from near the Airport to President Avenue, Kogarah – our backyard so to speak.
I co-ordinate the Resident Committee, which is based on great team work of experienced people. Much work is ahead of the Committee, as the Environmental Impact Statement is due in mid- 2018.
The Adventures of MIss Hoity Toity and Lizzie, a locally- based childrens book for 8-11 year olds, has been written. However, it is currently being heavily edited by a former teacher, an English teacher, who has studied children's literature.  My book was fun to write. The graphic designer is looking forward to her job in the New Year.
I aim to publish Lizzie in 2018 , launch it locally  and then move onto my bottle story. This was my adventure in April 2012 in the Southern Ocean, south of Albany, Western Australia, and then in September 2012, east of Eden, NSW. My Message in a Bottle book will be written from my Grannie's perspective in leaving Glasgow, Scotland in 1912 to emigrate to Sydney. Grannie's bottle has not surfaced  5.5 years later……I often wonder where it might be.
Another bottle, which I put overboard at  Eden at the same time, surfaced at Yeppoon , Queensland in mid-2015.  It is likely to have travelled to the top of the north island of New Zealand, and caught the current which then pushed it back to the Queensland Coast, Australia.
My capable  computer guy and I have shared 5 years together working  on my websites. My website annefield.net.au is now 4.5 years old, and annefieldauthor.com is 3.5 years old. I maintain a tracker on the sites, and this has indicated views to date in 125 countries around the world.
Who knows what 2018 will bring? I hope that I am simply less accident prone, and have another book published ……
I wish you a happy festive season and good health for 2018.
My best wishes, Anne