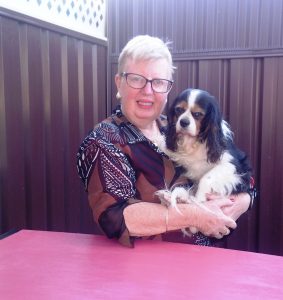 I am delighted to be making good progress on my next project, a children's book. It is aimed at children in the 7-11 age group.
The History of Moorefield Racecourse (1888-1951) took me over 20 years to complete. After I completed it, I knew that I wanted to write something different.
Lizzie has been a fun project to complete, and will incorporate local content. Lizzie is my 14 year old tri coloured Cavalier and I am Miss Hoity Toity!
My book has been written. Editing will soon take place, and then it is over to the graphic designer.
I aim to publish in 2018.
Anne Field
September 26 2017