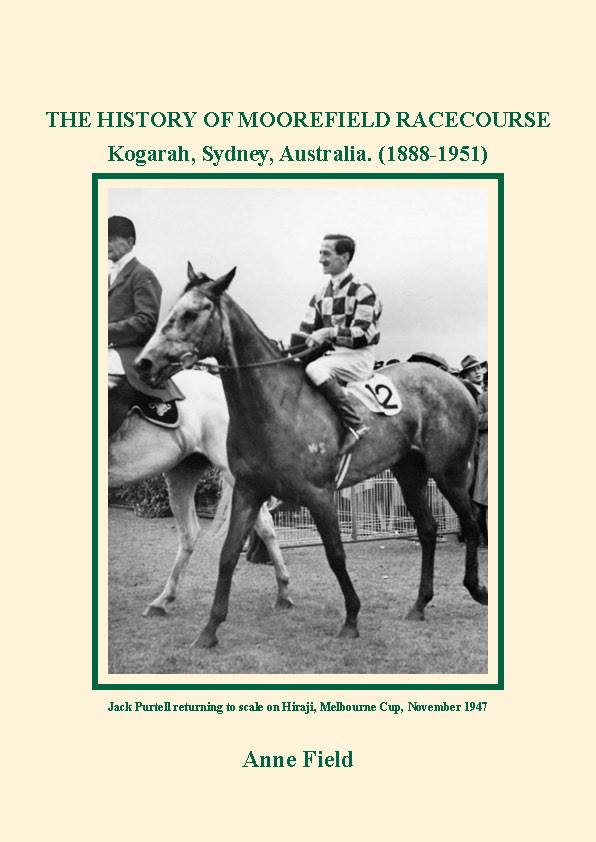 February  9  presentation of my  book at the school assembly to  Moorefield Girls High School , Kogarah
February 9 Guest talk to Kogarah Historical Society
March 2 Guest talk to Botany Historical Trust
March 18 Guest talk to St George Historical Society
April 28  entered my book  into the Heritage Publications Category,  National Trust Heritage Awards
May 15 Guest   talk to Rotary Club of Hurstville
July 31 interview with Macca , on his Australia All Over programme, which  went to air on ABC Radio at approximately  622am
August  20  I learned that my book  had been included in the Cox Library in London .This library  is the world's biggest collection of horse racing books.
August   entered Council and Committee Minutes from 1951-1959, which were relevant to Moorefield ,  along with additional material into the Ron Rathbone Local Studies Award , Bayside Council
October 7 Ron Rathbone Local Studies Award presentation – expected date
October 28 Guest talk to Marrickville Heritage Society
November 27 Guest talk to St George Probus
Contact   ko77582@bigpond.net.au
Web sites: annefield.net.au and annefieldauthor.com.   A Moorefield Category is lncluded on the website annefield.net.au
Facebook Moorefield Racecourse Kogarah.