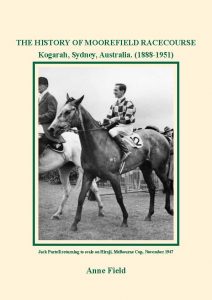 HARD COPY
Contact me by email on ko77582@bigpond .net.au
If you live in Sydney you may be able to collect the book from me; alternatively my book can be mailed to you . Cost $30 plus postage
2)Books are available for sale at Rockdale Plaza  Newsagency, Princes Highway, Rockdale,Sydney  cost $30
Open  7 days a week. Phone 95531430 to check that there are copies in stock.
3)Use the contact form on my website  annefield.net.au to  reach  me
4)Contact my publisher, Katya at Kaligraphic Print on phone   95601044 business hours
Katya's business address is  381 Parramatta Road Leichhardt , Sydney
Electronic Book
1) Unfortunately due to the server, my e-book is not available for purchase on my websites          annefieldauthor.com  and  annefield.net.au.
2) An early copy of my e book is still available on Writers and E Books  Website  3/48 Garema Court , Kingsgrove phone 97403833  cost $15
Check my Moorefield Racecourse facebook site for the link to Writers and E Books.
In mid- August 2017, my book was catalogued in the Cox Library, London the world's biggest collection of horse racing histories.
November  14, 2017