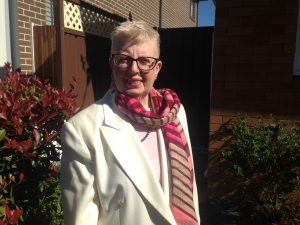 On Friday, April 28 2017   three hundred and twenty one people attended the 23rd annual awards at Doltone House, Pyrmont, Sydney. The awards are the keynote event of the month long Australian Heritage Festival. (April 18 – May 21, 2017)
Some attendees were there to support their nominations for awards in the various categories. Other attendees included heritage architects, builders representatives of Government Departments which deal with heritage issues, Council representatives, National Trust staff and Heritage Office staff amongst others.
Anthony Lean, CEO of Environment and Heritage presented some awards. Stephen Davies, chair of the Heritage Council was in attendance as was Jack Mundey. A recent publication on Jack 'The House Jack Built; Jack Mundey Green Bans" by James Colman was a nomination in the awards.
This year there were 102 submissions, a record number. Jacqui Goddard, Chair of the National Trust heritage awards judging panel said" this year the entries are of extremely high calibre. While we may argue at times how individual projects are executed or what is, or is not appropriate, no one can deny that quality work is being produced in NSW. No project happens in a vacuum and each is the result of the work of many people and influences from zealous advocates, guiding legislation, enthusiastic owners, skilled tradespeople and expert volunteers."
The Categories for the Awards:
Adaptive Re-Use
Conservation – Built Heritage
Conservation –Landscape
Education and Interpretation
Heritage Publications
Research and Investigation/Analysis /Advocacy Campaigns
Conservation Interiors and Objects
Continuing Tradition- New Design, Construction and Development
Heritage Events and Exhibitions
Heritage Tours and Multimedia
In 2014, I entered Griffith House, St George Hospital campus, Kogarah into the Advocacy category. In 2017, my Moorefield Racecourse, Kogarah (1888-1951) book was entered into the Heritage Publications category.
Anne Field
Kogarah