Project 1 The Adventures of Miss Hoity Toity and Lizzie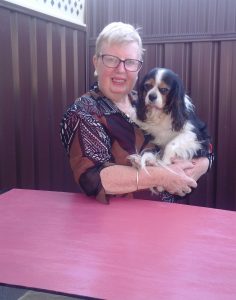 The  Adventures of Miss Hoity Toity and Lizzie 
Our adventures will be centred around Kogarah . I am planning on  writing five chapters.
Lizzie , my very personable tri coloured Cavalier King Charles Spaniel  will be the star.
My  chapters could detail a Day in the Life of Lizzie, Lizzie goes to the Wetlands , Lizzie Goes to School, Lizzie Goes for a walk around Kogarah ……..
Project 2 Message in a Bottle
Message in a Bottle
Chapter One:        Gibson Family Background
Chapter Two :      The Journey from Glasgow to Southampton
Chapter Three:     The Journey from Southampton to Sydney  March 12, 1912  to April  23,1912.
Chapter Four:       Arrival in Sydney, Marriage and her Life
Chapter Five:        How I Acknowledged Grannies Journey of 100 Years Ago ( You Tube Anne's                                                    Adventure)